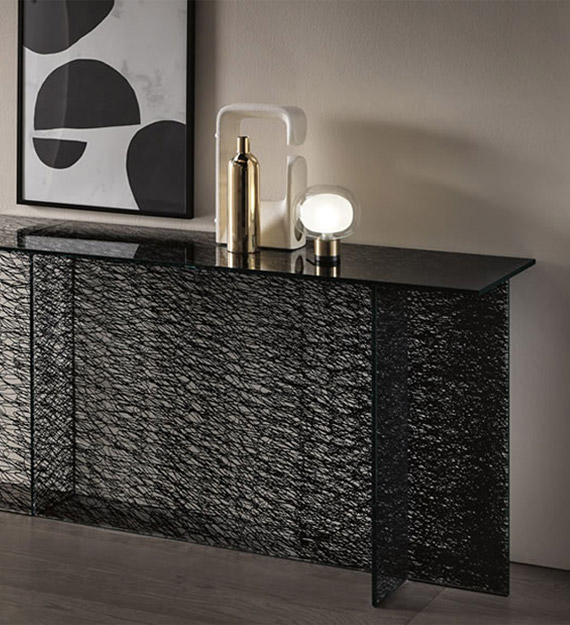 description
The console Sestante by designer Emilio Nanna is part of a collection of furniture distinguished by a rigorous and essential design of vertical structural elements, symmetric and orthogonal.
This console leaves maximum compositional freedom to the modular structure and is available in smoked, extra clear or digitally printed glass for a complete personalization. 
Thanks to the clear lines and versatile finishes it is suitable for any setting of modern and contemporary design.
Search among all the categories of our products