Services for
Designer &
Architects
A space dedicated to architects and designers
Tonelli is a point of reference in the world of interior design, which brings together the creations of international designers, planners and architects. Each project is unique in style, thanks also to the particular attention we place in the selection and involvement of our collaborators. Every year we organize training days and meetings in the company with designers and architects from all over the world. We tell them how our products come to life, showing the constructive and performative details of each new piece. For us, continuous contamination is fundamental: art, style and character come together in our creations, which are always new and unique. In our dedicated space you can see and touch each piece by hand, to learn in detail how Tonelli quality is born.
From glass tables to wall mirrors, here are the new Tonelli furnishing accessories. Let yourself be inspired by New Modernism, the new design collection in which the main protagonist is glass, in all its nuances, which blends with other materials such as wood, metals, stones and leathers to create harmonious and trend. Tonelli's interior design is synonymous with uniqueness: our pieces are designed to give life to a home that is not only welcoming and warm, but also functional and full of decorations.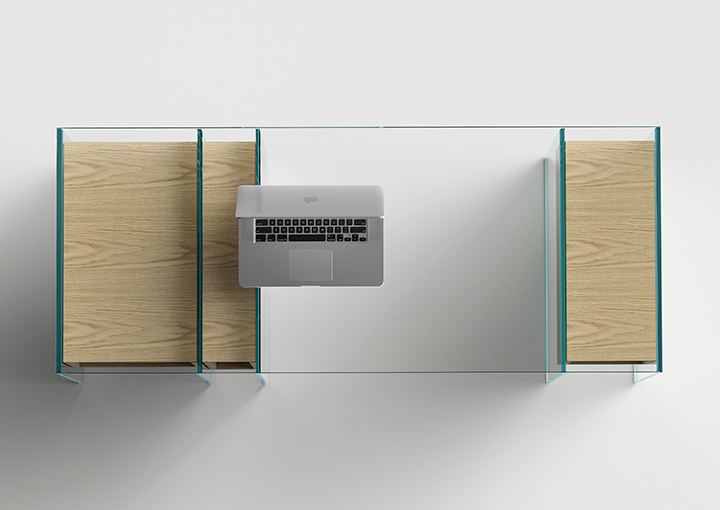 The value we give to work
The value of the work behind the creation of each piece is immediately visible. Tonelli is an artisan laboratory for the processing of glass, wood, steel and special materials, assembled thanks to advanced technologies in the creation of interiors. Whether it's predetermined spaces or "tailor made" projects, we are able to guarantee flexibility and versatility, listening to the customer's needs and creating unique, precious furnishings designed for your home every time.