Tonelli develops a new furnishing concept, based on the contemporaneity and functionality of glass furnishings, able of capturing the essence of every place in the house. From the entrance, to the living room, passing through the dining room, the home office and the bedrooms, you travel on a journey into the world of modern and elegant design.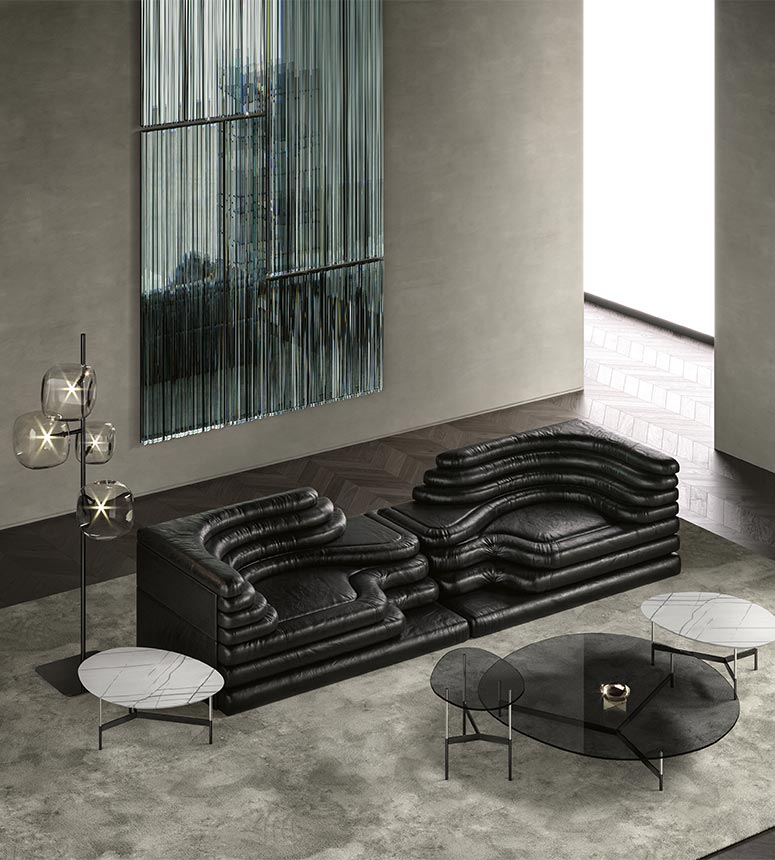 Armchairs, seats and tables make the heart of the house cozy, while sideboards, bookcases and glass shelves create functionality with extreme elegance.

Tables, chairs and minimal lamps with different shapes and finishes. To complete everything, sideboards and bookcases characterized by particular transparencies that make the environment warm and cozy.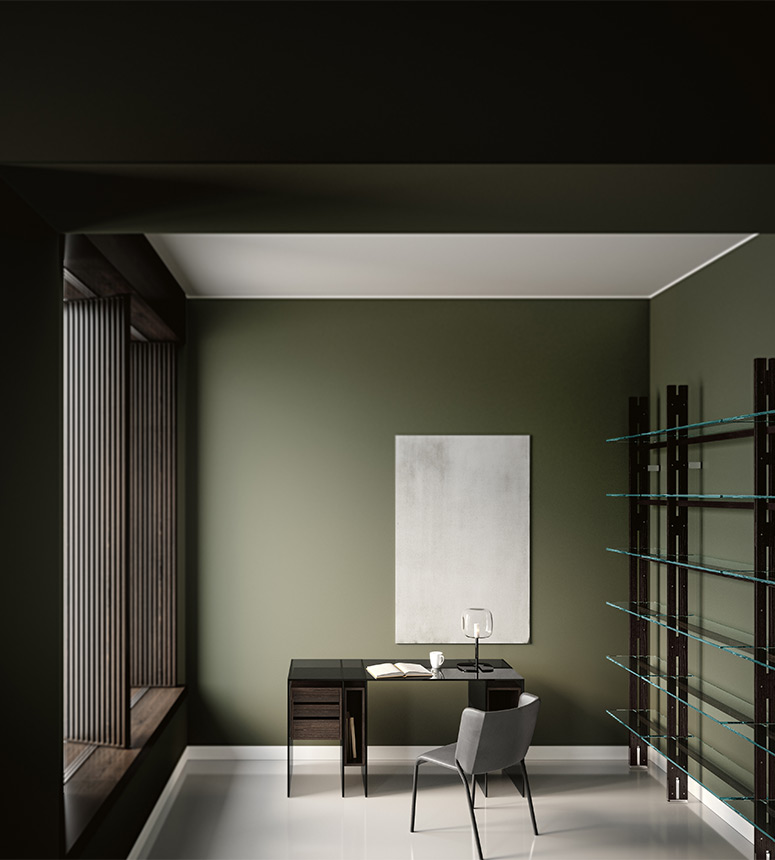 Furnishing solutions conceived for the studio and work from home, without renouncing to beauty and style.

Bedside tables, chest of drawers, mirrors and dressing tables play an important role, acquiring the right protagonism, declined in the workmanship, in the dimensions and in the precious materials.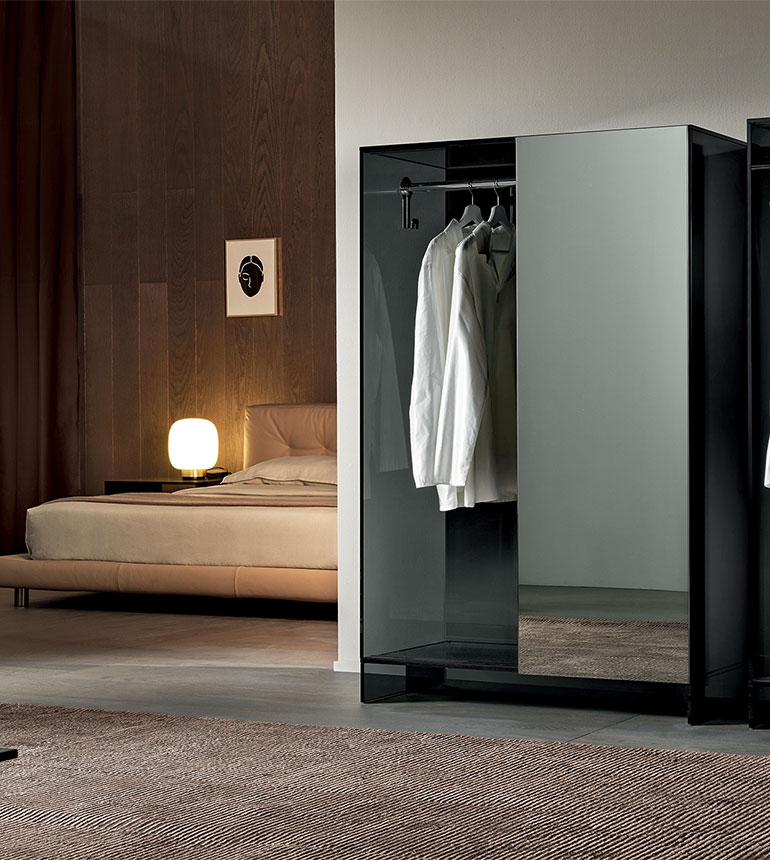 Mirrors, shelves and coat hangers are designed to elegantly organize hallways and entrance areas.