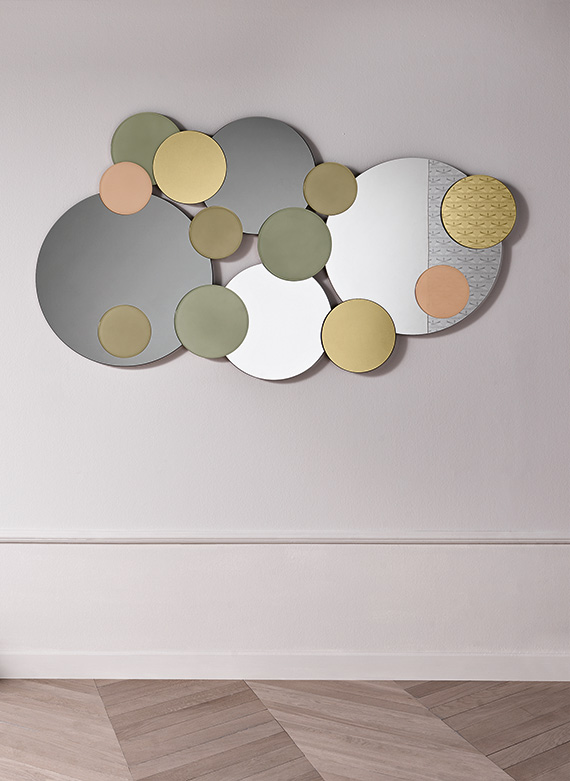 description
The wall mirror Atomic, designed by Giovanni Tommaso Garattoni, is a designer piece suited for the living area. Its circular lines, as well as the different finishes, illuminate the environment. 
The mirrored glass, composed of circles of different sizes, features different finishes: clear mirror, smoked, gold and bronze mirror, and pink and grey lacquered glass, that all together give life to the Atomic mirror. 
Available in two sizes, it can be positioned both horizontally and vertically.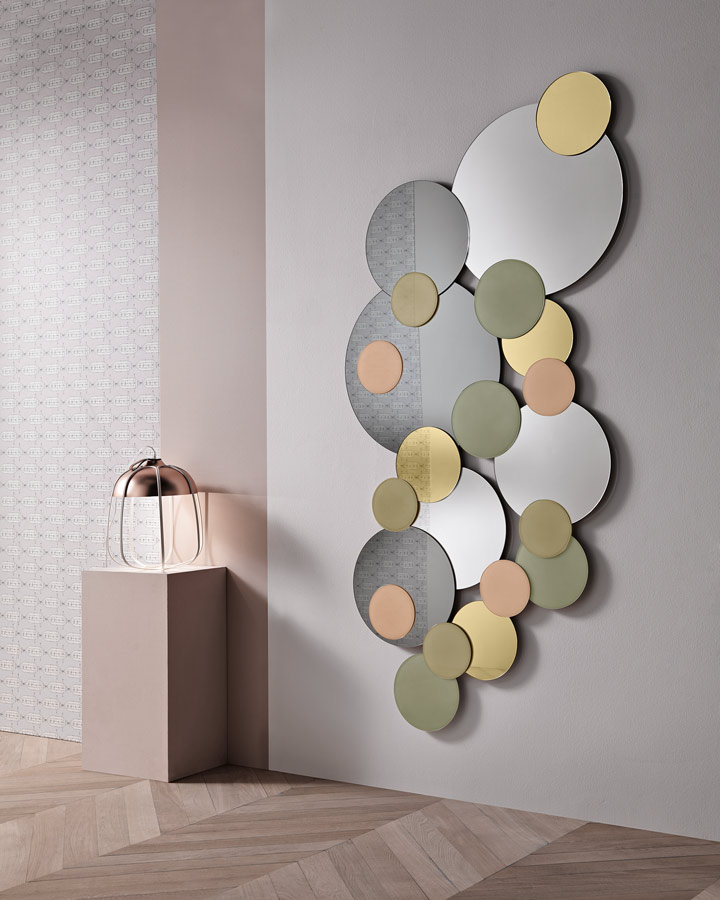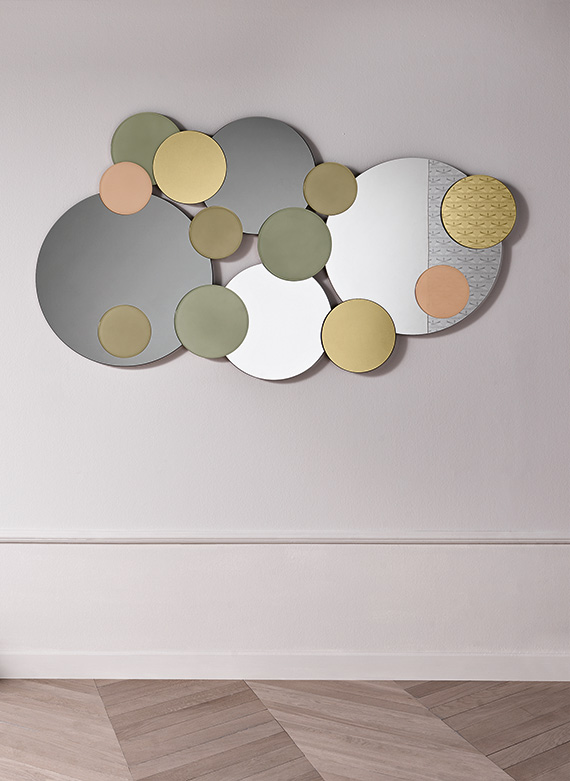 Search among all the categories of our products