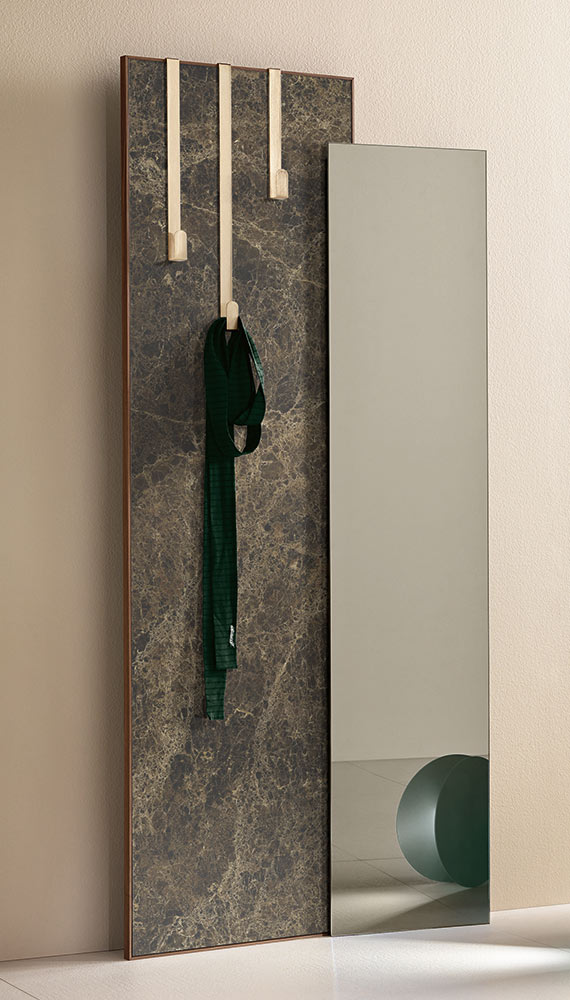 description
The coat rack Welcome, created by the virtual designer Uto Balmoral, has a complementary structure made of two rectangular slabs, inclined inwards. Versatile and elegant, it results suitable for different areas of the home: entrances, bedrooms or hallways. 
The coat hangers in brushed metal, available in gold, copper or bronze, are placed on top of the ceramic slab. This one, contoured by a wooden frame in walnut Canaletto, is available in following finishes: Pietra di Savoia anthracite bocciardato, Noir Desir polished or matt, Emperador polished or matt, Calacatta oro venato polished, Pietra Grey polished or matt, Sahara Noir polished or bocciardato. 
While the second panel is made of mirrored glass in variations smoked or bronze.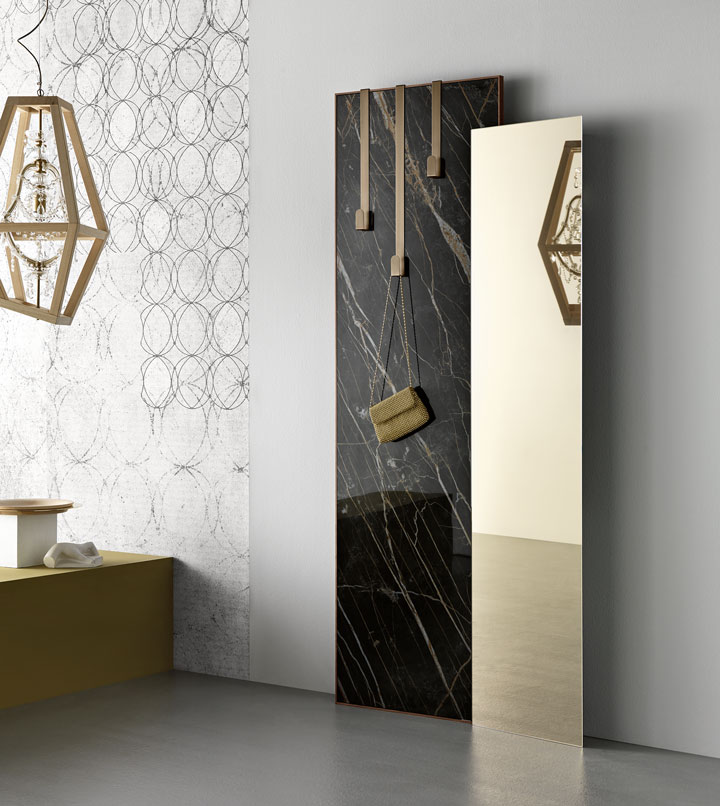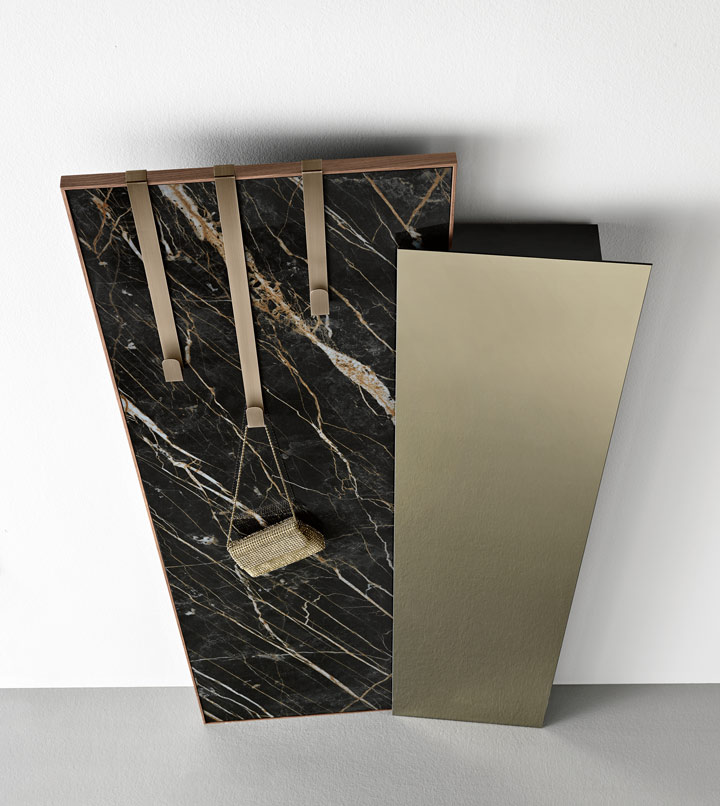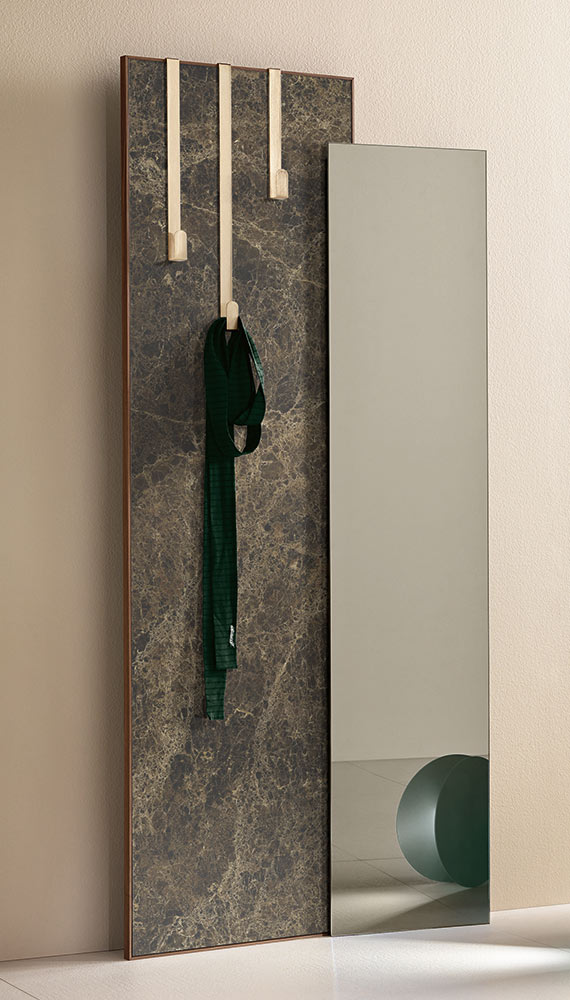 Search among all the categories of our products