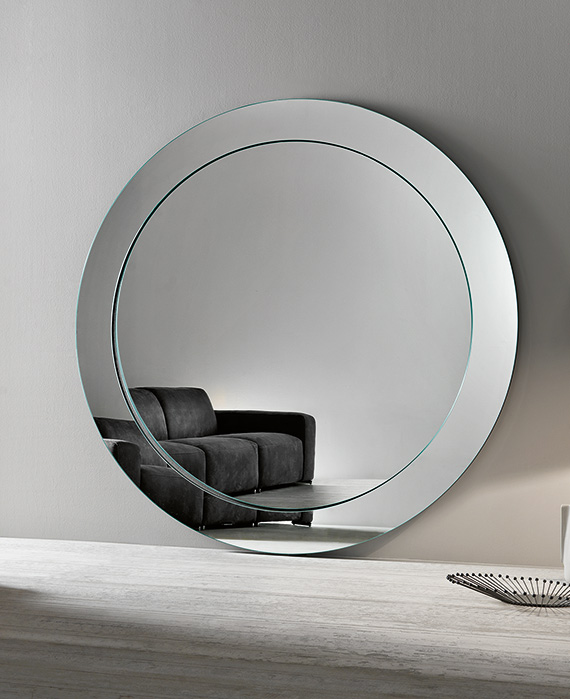 description
The mirror Gerundio, created by Giovanni Tommaso Garattoni, has a contemporary character and features an ample mirroring surface that creates a three-dimensional effect, providing for a greater depth of the ambience. 
The entire structure is made of a single glass slab, available in three shapes: rectangular, oval and round, and in different dimensions. While the frame, thanks to its inclination, creates a refracted interplay fragmenting the reflected image. 
The mirror Gerundio, whose name recalls explicitly the verbal mode, is a perfect furnishing complement for the living area.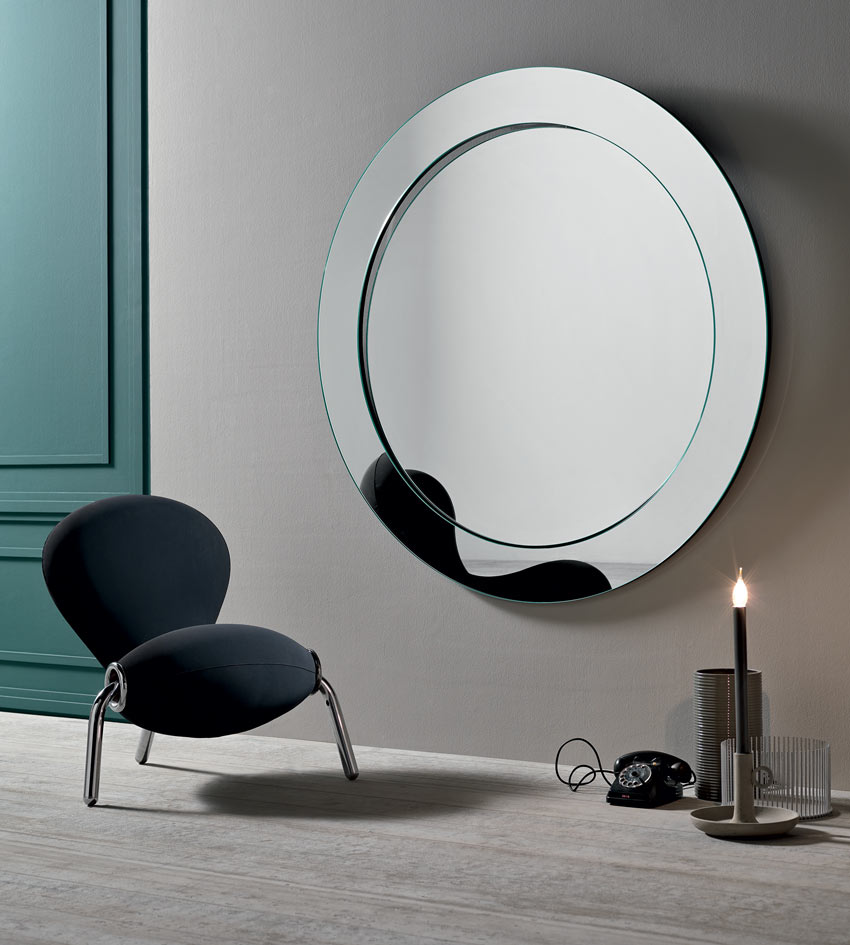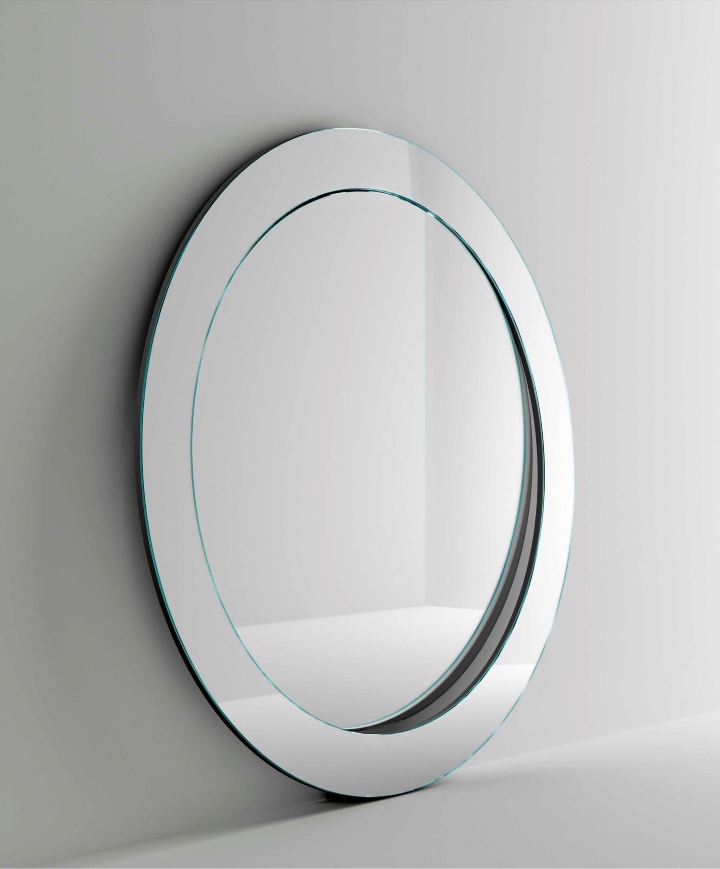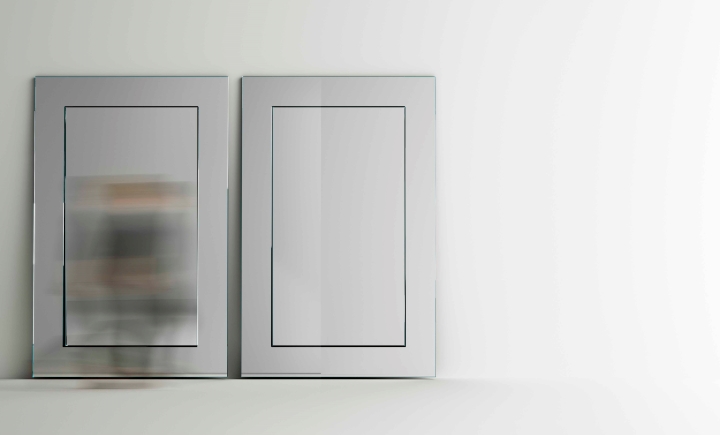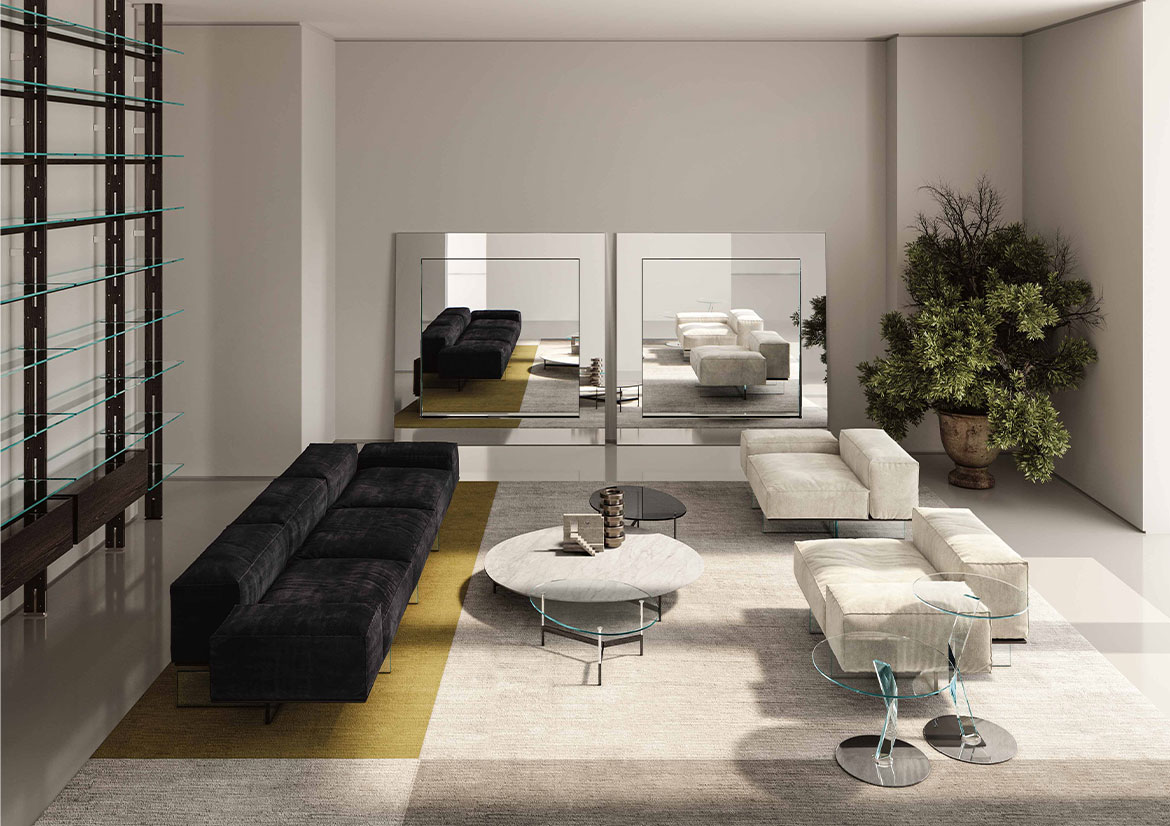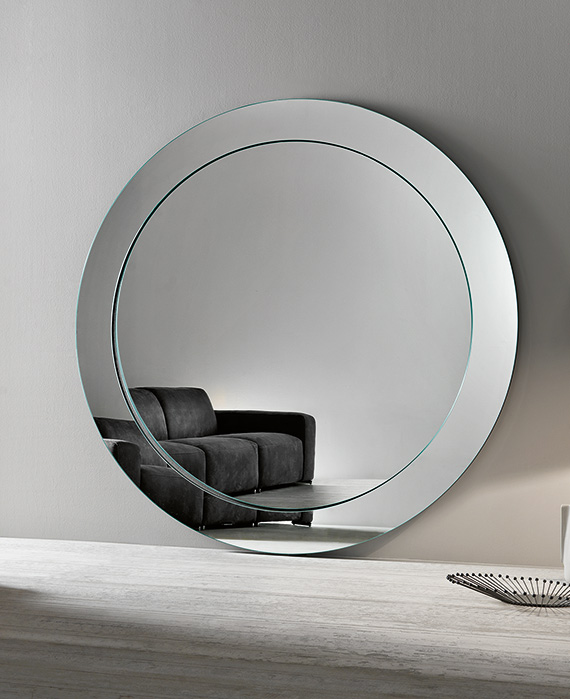 Search among all the categories of our products