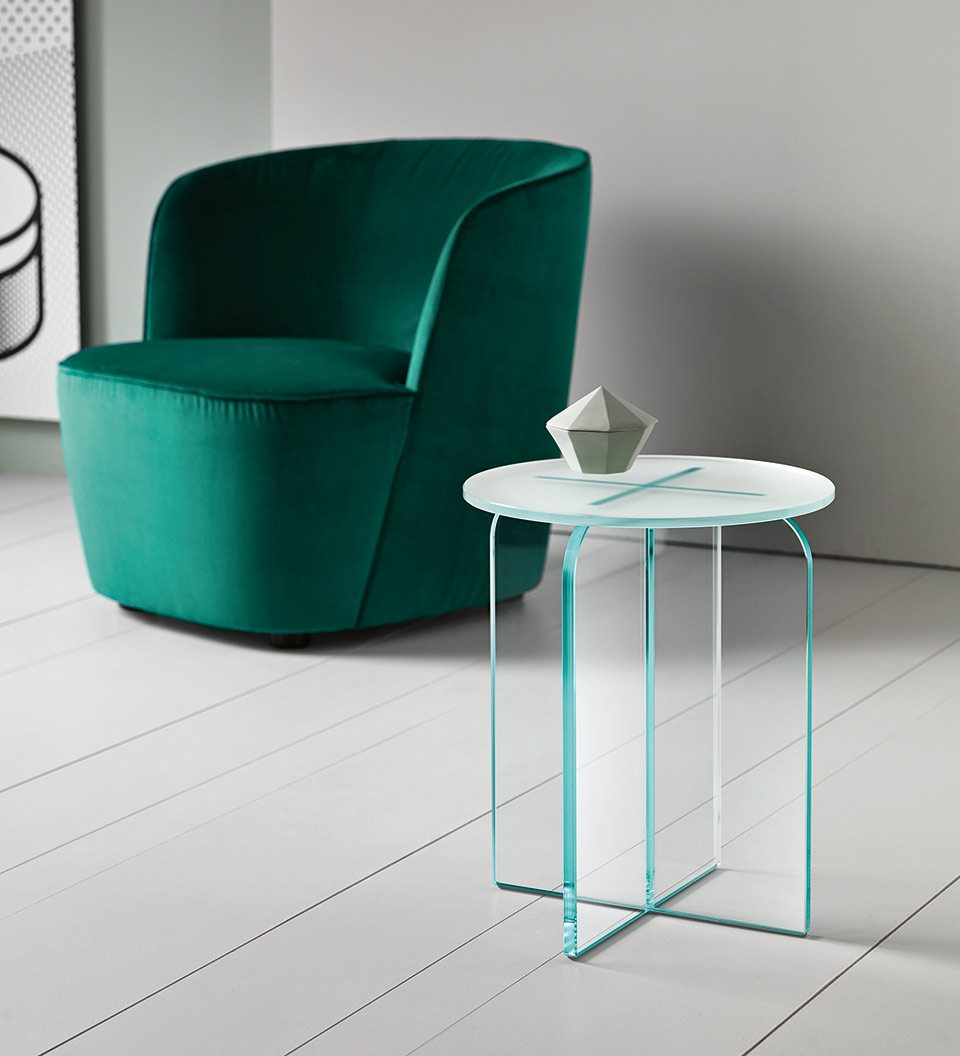 description
The side table Opalina sgabello results very versatile because thanks to the possibility to add an appropriate pillow in beige leather it can easily become a small stool. 
The glass the entire structure is made of can be extra clear, smoked or extra clear frosted, this last one is able to enhance the brightness and improve the light transmission. 
The side table Opalina sgaebello, designed by Cristina Celestino, because of its chameleonic gift, is suited for the furnishing of living rooms and studios, put next to armchairs and sofas.
Search among all the categories of our products