Giuseppe Maurizio Scutellà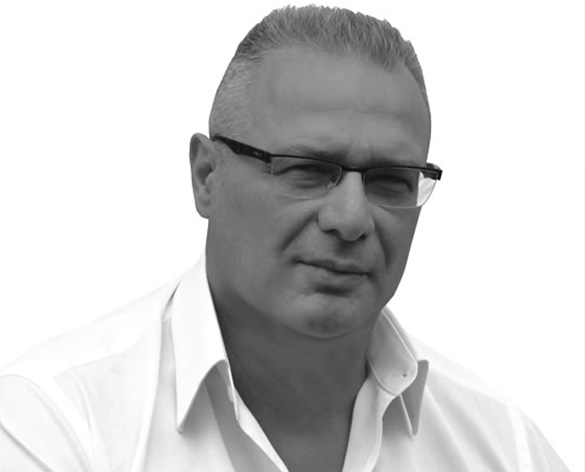 Products designed by Giovanni Maurizio Scutellà for Tonelli:
Bio
The designer Giovanni Maurizio Scutellà was born in Sicily, he moved with his family after one year to Lumezzane (BS) an active industrial centre in Lombardy, where he completes his scholar education, graduating as industrial expert with mechanic direction and broadening his technical knowledge working with the territory's highly technological realities.
For 12 years he covers the role of Senior Project tech designer of diecasting and plastic moulds, creating equipment and moulds for (Kawasaki, Ducati, Bonfiglioli, Sylber, Metalwork, Gaggia, Mercedes, Fini, Prisma, Tronconi, Artemide).
For other 14 years, simultaneous to the role of Research and Development for home sector with Mepra S.p.A., he starts his cooperation as interior designer for stainless steel and high tech plastic with Pandora Design, United Pets, and recently with Bialetti Industrie S.p.A.
Working with Light Contract (Flos S.p.A. Division) in the lighting sector between 2004/2006 he signs three proposals for Habitat Ltd. and Mark&Spencer Ltd. in London. With Artemide S.p.A. he creates in 2008 "Pirce" (Good Design 2008, Red Dot Award 2009, IFF Design Award 2010) and in 2011 "Alcatraz" Led floor lamp, in 2016 another two projects: "Pan" table lamp and "Babilonia" suspended LED lamp with an original and surprising lighting effect.
He develops as senior designer for the design division of Elettroplastica S.p.A., many household appliances for important national and international groups such as Artsana S.p.A, Polti S.p.A, Imetec S.p.A. He works since 2000 in the sculpture sector, with some of the up-and-coming artists of the national and international panorama.
For the Bath/Wellness sector the designer Scutellà works with Gessi S.p.A. since 2010, putting in 2016 his signature on the new iconic collection "Equilibrio". He works since 2017 in the glass furniture sector with Tonelli Design.