Leonardi & Marinelli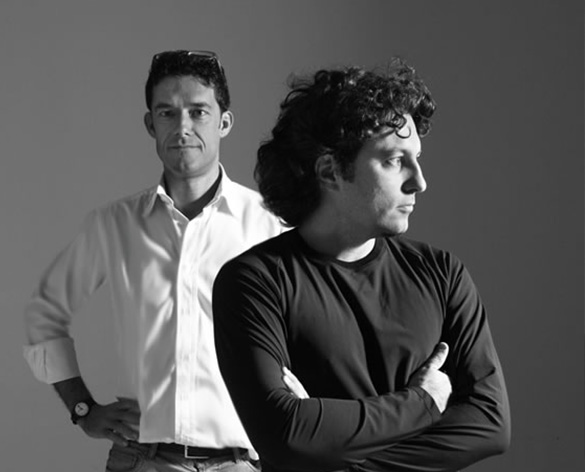 Products designed by Leonardi & Marinelli for Tonelli:
Bio
Niko Leonardi and Fabio Marinelli, year '70, measure themselves early in creative circles getting a diploma in Advertising Art at the "Scuola del libro" of Urbino. Their education continuous side by side in Florence where they get a degree in Architecture and where they specialize in Industrial Design with an original thesis of e-commerce achieved with the famous Florentine designer Roberto Segoni.
After short and separate experiences, in 2003 they set up the office Leonardi_Marinelli Architects. Each concept of theirs, work, product, interior, is the result of a side by side dialogue of two brilliances that alternate capricious madness and concrete rationality.
Their mission is "the constant research of the prefect product, understood as synthesis of knowledge and path analysis", where the creative part is only one of the passages, but comes from marketing and ends with communication, photography, catalogue, exhibition.
This gave to the studio Leonardi_Marinelli the opportunity of winning challenges that range over product design of furniture accessory to urban design of a square's requalification, becoming thus well-known representatives of design made in Italy. Moving from Pesaro to Hong Kong, from Athens to Malaga, their application sphere is without boundaries, giving the customer, also international, a kind of consulting that can well be defined as "integral".